What does Chardi Kala mean to you?
At this year's national Sikh society day held in the West Midlands in September over 100 delegates attended and voted on a motion for the theme for this year's National Sikhi Week (20th - 27th October 2018). The shortlist included Sarbat Da Bhalla, Ekta, Beejna and Kirpan te Kalam. Chardi Kala was the chosen topic, winning the vast majority of votes on the day.
Why Chardi Kala? In the media, we are bombarded with facts and figures that tell us that today's society is a breeding ground for poor mental health. Students, in particular, are susceptible with a dangerous cocktail of vulnerability, loneliness, change, increased likelihood of sexual assault, exam pressure, drug & alcohol temptations and poor diet as some of the factors that can contribute.
Alongside this, western society is telling us that South Asians are poor at identifying and treating mental health conditions. It's said that we don't want to seek support, don't have faith in our families believing us and refuse to talk to potentially culturally insensitive doctors and counsellors.
So where does that leave us? Young Sikhs have started to turn inwards towards their faith and culture and believe the Guru's offered us an alternative way of thinking. A mentality that can help not just Sikhs but society as a whole. The concept of Chardi Kala is a term we want to introduce to the community. It's difficult to translate into English as its much more of a way of living and thinking (a little like the Danish term 'Hygge' that was introduced recently to British society).
What does Chardi Kala mean to me? To be in 'Chardi Kala' is the ability to rise above adversity, challenges and difficult times. It is to accept whatever is going on in our lives with gratitude and with a neutral mind. Trying not to judge it as something negative or positive but rather something that was meant to happen. Passed an exam? Being grateful for the opportunity and continuing on. Failed an exam? Being grateful for the lesson the failure brings and continuing on. It is to use the power of the mind as a tool to live more gracefully and to be a force for good and to be of use to others in every action. By aiming to keep our thoughts in Chardi Kala it means we think of ourselves less and instead focus on how we can help others as a positive force in their lives and in the community.
Chardi Kala isn't something achieved overnight and it's incredibly difficult to be in a state of Chardi Kala at all times. Yet if we can aim for even small moments of Chardi Kala throughout the day then life and all its complexities can feel a little easier to navigate...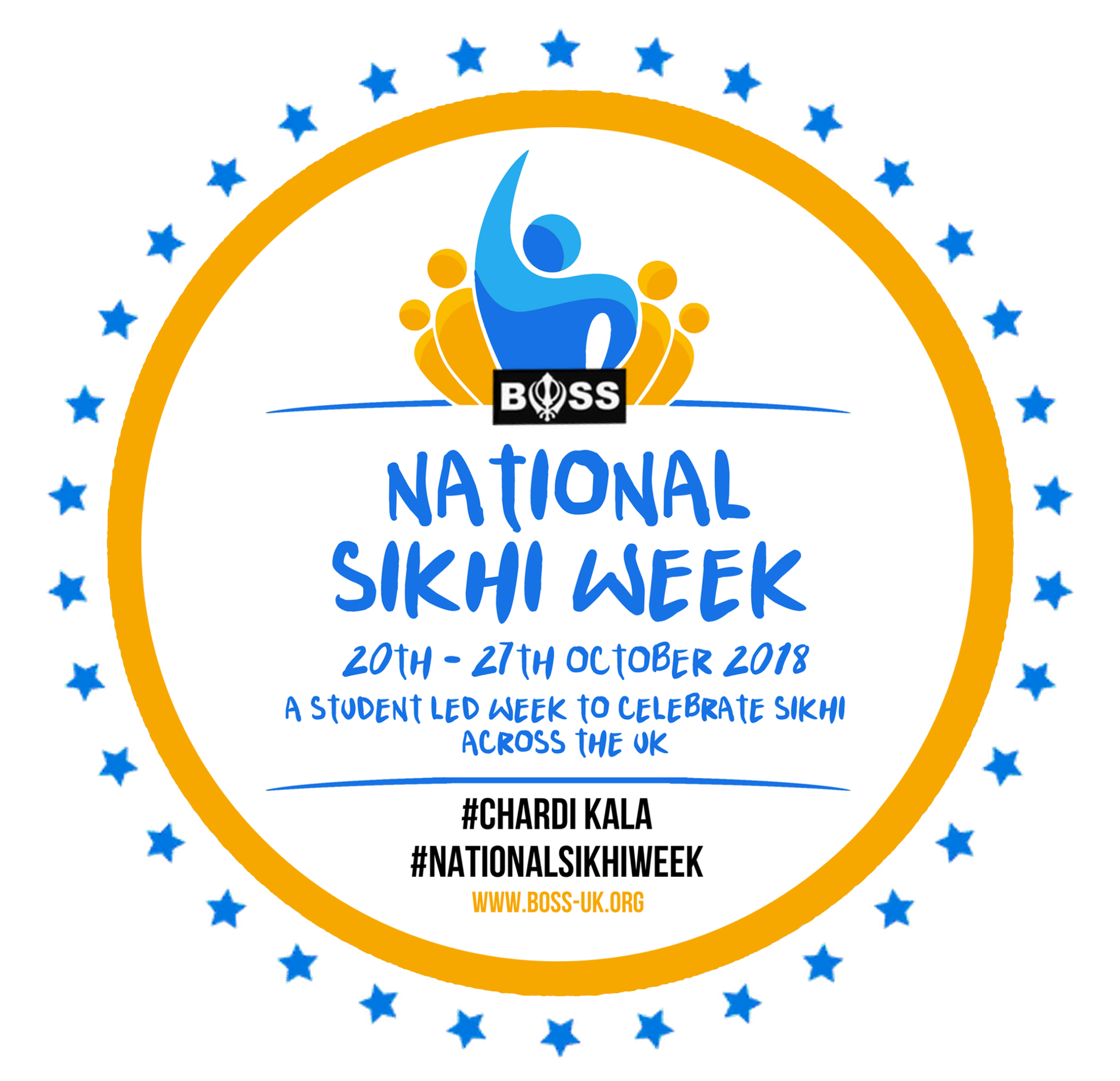 There are events all this week that encapsulate Chardi Kala either through words or actions. Keertan and meditation sessions to help each individual reach a state of Chardi Kala through raising their mental energy reserves. Langar and Seva events which is Chardi Kala service in action. Talks and lectures where we collectively explore what Chardi Kala is and how to achieve it.
So what does Chardi Kala mean to you? Comment below and have a look at our video below to see what some of our Sikh students across the UK think.

Why not join us for the rest of National Sikhi Week? There are so many events going on across the country. Check out our social media channels for a list and details of all the events.
#NationalSikhiWeek #ChardiKala